Cuso International West
Your Passport to Global Citizenship
Category:
Non-Profit
Cuso International
Sep 06 2011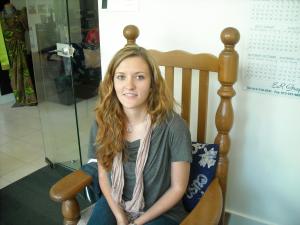 Kasia volunteered as a documentation advisor in a small town, 2 hours north of Nairobi. Her main roles included documenting files, organizing data, creating evaluation and monitoring tools, closing and starting up projects and other administrative task...
Cuso International
Aug 29 2011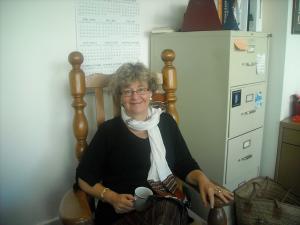 Marian is retired after a career in education that included teaching at secondary and post secondary levels, conselling and coordinating programs in social justice at the British Columbia Teachers' Federation. She has just completed a year of volunteer...
Cuso International
Aug 27 2011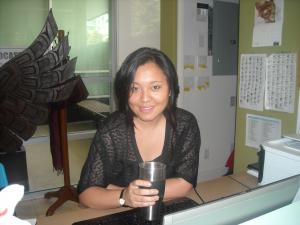 Ugen is from Bhutan and just graduated from Quest University in British Columbia. She studied International Development with a focus on child rights and child protection. She is currently an intern at CUSO-VSO West in hopes to make connections and lear...
Cuso International
Aug 23 2011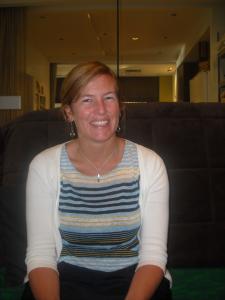 Umeeda Switlo interviews her new replacement as she prepares to leave on assignment in Rwanda for 3 months. Dara Parker talks about her volunteer experience in Lesotho, her experiences on the Ship for World Youth, and her work with the United Nations ...
Cuso International
Aug 21 2011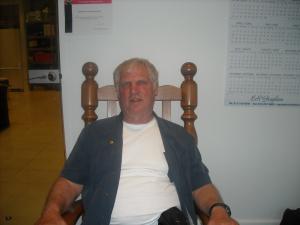 Wayne went to Thailand as a CUSO volunteer when he was 21 years old. He taught English in a Teachers College, in a small village south of Bangkok. After his service with CUSO, he stayed for 4 more months to build a school. He went back 40 years later a...
Cuso International
Aug 18 2011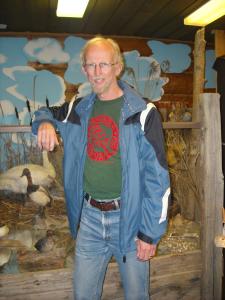 Bert volunteered in Botswana working at "The southern rural development association". He really enjoyed living with the local community and learning from them. He was open-minded and learned from people who have different ways of thinking. ...
Cuso International
Aug 16 2011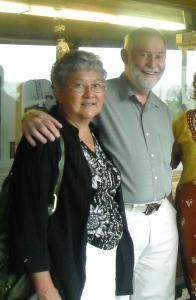 Lillian had a degree in library science and Bruce had just graduated from political sciences when they decided to volunteer overseas. They ended up teaching English in Ghana in a small town. They fell in love with the country and stayed there 6 years. ...
Cuso International
Aug 14 2011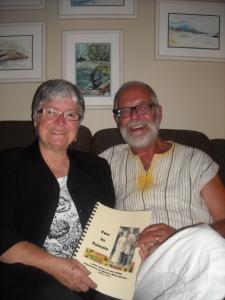 Don and Darleen taught 2 years in the Women Training Teaching College in Tamali. During the second year, Darleen also organized the new library and assumed the role of the librarian. They learnt a lot about the Ghanaian culture and that gave them more...
Cuso International
Aug 12 2011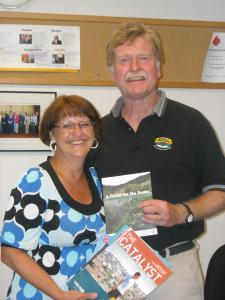 Judy and Pat's son went to Bolivia with Canada World Youth for 3 month. This experience influenced them to apply for a CUSO-VSO placement overseas. Judy's expertise is in Human Resources and Pat has an industry background and now works with the governm...
Cuso International
Aug 10 2011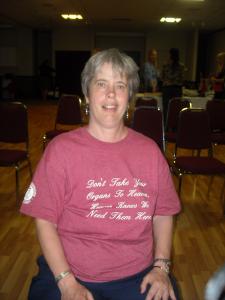 Margaret went to Nigeria as a Physiotherapist and occupational therapist. She worked in a leprosy hospital in the North East of the country. She was trained in the Leprosy hospital of Louisiana before going on assignment. Even if it was a challenging p...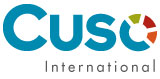 About Cuso International
Click here to see the full author's profile
Recent Episodes
Catherine Madden is in Rwanda near Kibuye as an education capacity builder- Podcast #309
Mauro Joao is leaving to work with a youth employment centre in Peru in 2013
Debo returned in 2012 and served in Burkina Faso in Government Health
Gregory Bruce served in Nigeria from 1982-1984 as a Teacher
Helen Schneiderman was interviewed in Vancouver. She served in Jamaica 2011-2012 in Access to Justice.
Sedigheh Minachi served in Nigeria 2012
Jim Tellenbach served in Fiji 2003-2004 in Secure Livelihoods
Cuso International Alumni meet in Nanaimo to share stories- Botswana and Trindad / Tobago and Vanuatu from the 1960's to 1980's
Cuso International Alumni meet in Nanaimo to share stories- Botswana and Trindad / Tobago and Vanuatu from the 1960's to 1980's
Wayne Robertson speaks at launch of Diaspora Voices stories