Your Passport to Global Citizenship
Kasia Wilk served in Kenya 2010-2011 -Podcast #304
Cuso International
Sep 06 2011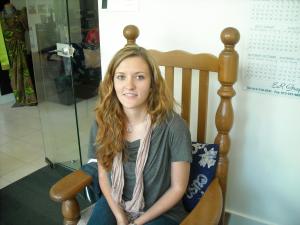 Kasia volunteered as a documentation advisor in a small town, 2 hours north of Nairobi. Her main roles included documenting files, organizing data, creating evaluation and monitoring tools, closing and starting up projects and other administrative tasks. Dissatisfied by the office work, Kasai felt that she needed to be more involved in the community. She became involved in the Dallas community, the slum community, where she worked with orphaned and vulnerable children.
Volunteer for a better world! Join CUSO-VSO, share skills and volunteer in 43 countries in Africa, Asia, the Pacific, Latin America and the Caribbean. Volunteers, donate, share skills.
www.cuso-vso.org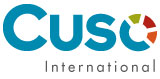 About Cuso International
Click here to see the full author's profile
Recent Episodes
Catherine Madden is in Rwanda near Kibuye as an education capacity builder- Podcast #309
Mauro Joao is leaving to work with a youth employment centre in Peru in 2013
Debo returned in 2012 and served in Burkina Faso in Government Health
Gregory Bruce served in Nigeria from 1982-1984 as a Teacher
Helen Schneiderman was interviewed in Vancouver. She served in Jamaica 2011-2012 in Access to Justice.
Sedigheh Minachi served in Nigeria 2012
Jim Tellenbach served in Fiji 2003-2004 in Secure Livelihoods
Cuso International Alumni meet in Nanaimo to share stories- Botswana and Trindad / Tobago and Vanuatu from the 1960's to 1980's
Cuso International Alumni meet in Nanaimo to share stories- Botswana and Trindad / Tobago and Vanuatu from the 1960's to 1980's
Wayne Robertson speaks at launch of Diaspora Voices stories