Cuso International West
Your Passport to Global Citizenship
Category:
Non-Profit
Cuso International
Aug 08 2009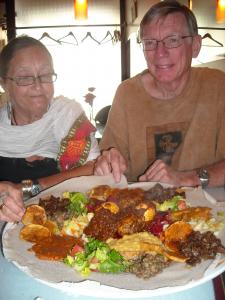 George continues his story of his projects and partners from Ethiopia to Uganda. George has done so much with CUSO and VSO. He has worked with us as well as served as a volunteer for many years. I come from Uganda and I am quite sure George and Shirley...
Cuso International
Jul 13 2009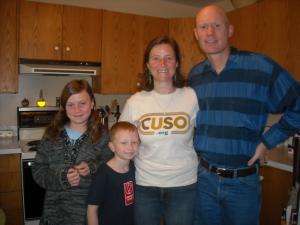 Geoff Ripat is back in Winnipeg and back at work. He was on his way out when I arrived. I spent a wonderful few hours talking to the family about Bolivia

CUSO-VSO
Volunteer for a better world! Share Skills volunteers in 43 Countries-Bangladesh,Bol...
Cuso International
Jul 13 2009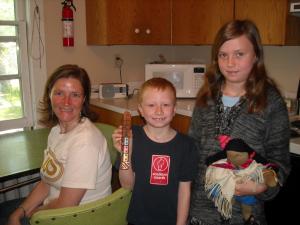 When Jill left Canada with her young family and her husband Geoff Ripat it was Geoff who had the assignment. Geoff was to do a labour market study in Cochabama mines with Kinde Nolte. This NGO works to benefit children and families. Geoff is a social w...
Cuso International
Jul 13 2009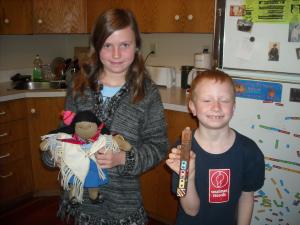 Maureen brought back her Muneca in traditional dress ( Cholita) Sam brought back a flute They tell me about their art lessons, Piano and school. I think their stay in Bolivia will connect them to the country for a lifetime.

CUSO-VSO
Volunteer for...
Cuso International
Jul 13 2009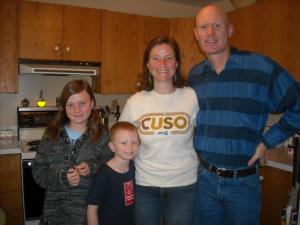 Many people ask about taking their children on assignment. Geoff Ripat and Jill Cooper have recently returned from Bolivia. They left 4 year and 7 months ago with their two lovely children. Maureen was 6 when she left and is 11 now. She speaks beauti...
Cuso International
Jul 11 2009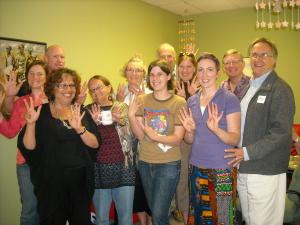 Over 700 Manitobans have served with CUSO and VSO now the combined alumni of CUSO-VSO. We met recently at the Manitoba Council for International Cooperation office in Winnipeg. www.mcic.ca Our Alumni included Kate Moncaster, Jude Carlson, Carol Ann Co...
Cuso International
Jul 03 2009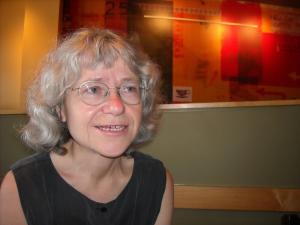 Eva has just returned from a 4 month placement in China as a Funding Advisor for HIV/ AIDS She talks about the challenges in the region and the work she contributed to with her partners in the field. Eva is still on "assignment" as a Distance placement...
Cuso International
Jul 03 2009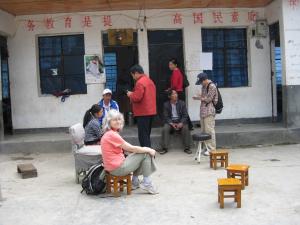 A community activist Eva is a person concerned about the world and prepared to put her inquisitive mind to work From working in Geology to Diaspora volunteering in Guyana then to China to work as a funding advisor for HIV/AIDS. Listen to Eva' story ......
Cuso International
Jul 03 2009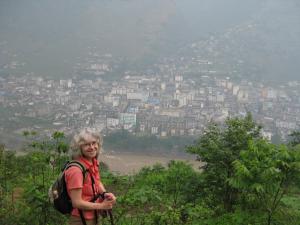 Eva has a PhD in Geology. She describes herself as a " Hard Rock Doctor". She worked on Canadian shield mapping. She describes some forms of mining as "long term environmental impact for short term gain" Eva is a community activist by nature and has s...
Cuso International
Jun 18 2009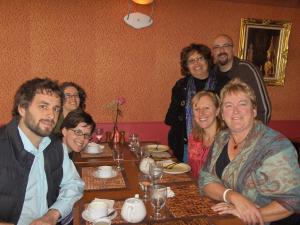 In Spanish we hear about programs with youth and environment from Jaques Carrriere. Excuse the backgrond noise as we speak at the Chateau Frontenac in Quebec City atthe end of a busy day.
Photo- Public Engagement team Canada and US
CUSO-VSO
Volun...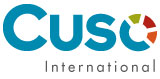 About Cuso International
Click here to see the full author's profile
Recent Episodes
Catherine Madden is in Rwanda near Kibuye as an education capacity builder- Podcast #309
Mauro Joao is leaving to work with a youth employment centre in Peru in 2013
Debo returned in 2012 and served in Burkina Faso in Government Health
Gregory Bruce served in Nigeria from 1982-1984 as a Teacher
Helen Schneiderman was interviewed in Vancouver. She served in Jamaica 2011-2012 in Access to Justice.
Sedigheh Minachi served in Nigeria 2012
Jim Tellenbach served in Fiji 2003-2004 in Secure Livelihoods
Cuso International Alumni meet in Nanaimo to share stories- Botswana and Trindad / Tobago and Vanuatu from the 1960's to 1980's
Cuso International Alumni meet in Nanaimo to share stories- Botswana and Trindad / Tobago and Vanuatu from the 1960's to 1980's
Wayne Robertson speaks at launch of Diaspora Voices stories