Cuso International West
Your Passport to Global Citizenship
Category:
Non-Profit
Cuso International
Jan 23 2009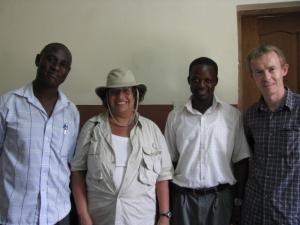 I talked with the partners in the field and found out that in a short time Michael has made a big difference in efficiency. Steam lining production from ordering supplies and storage. One volunteer can make a difference. Lets listen to Shadrack descri...
Cuso International
Jan 23 2009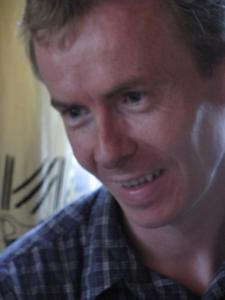 Michael came from Ireland and began his assignment at Bombolulu. This fantastic partner works with handicapped people from all over Kenya. They learn new skills and create wheelchairs, jewelery, leather works, clothes and more.
I bought some fabulous a...
Cuso International
Jan 23 2009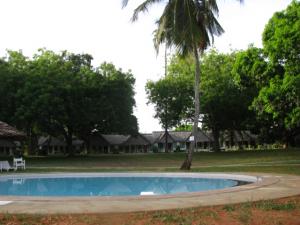 A small town on the coast of Kenya. Listen to a Swahili welcome!
Cuso International
Jan 23 2009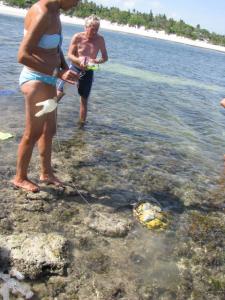 With the increase in population ,fishing, tourism and pollution on the Coast of Kenya many turtles have suffered from lost of egg laying territory, have been killed by poachers, their eggs robbed and turtles killed in fishing nets and from swallowing p...
Cuso International
Jan 20 2009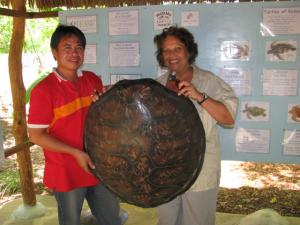 The Local Ocean Trust has rescued Sea Turtles, educates the community about sea turtles, gather data on sea turtles and monitors egg laying........... so much more. The region is being developed at a rapid speed and there is so much to do. Join me and ...
Cuso International
Jan 20 2009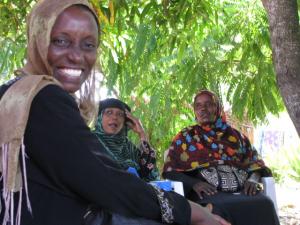 An amazing group of women sat under the Mango tree Emma Jolley was with us. She is helping Solwodi in their capacity building. She loves Kenya and is respected by the ladies we met. Here is an introduction to Solwodi. Please check out their website.
...
Cuso International
Jan 20 2009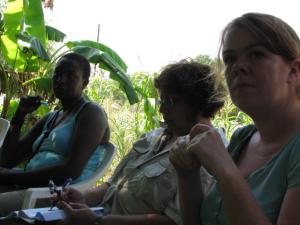 I met Emma with her country partner in Ukunda, a small village just near Diani, on the South Coast of Kenya. We ate lunch together and we travelled by mutato to the village and to the Solwodi. We are welcomed and invited to a circle meeting under a man...
Cuso International
Jan 19 2009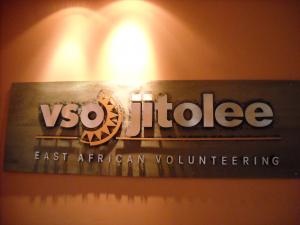 I went to the VSO Jitolee office and talked with James. Really got a better insight about South to South Volunteers. He helped me set up my meetings on the South Coast of Kenya. Very dedicated staff in Kenya. Loved meeting you all.



CUSO-VSO
...
Cuso International
Jan 17 2009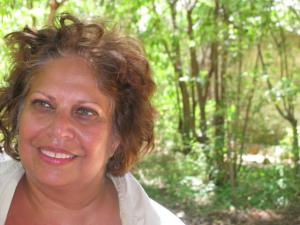 Day 1 Nairobi , Kenya. My thoughts on my first day
Cuso International
Dec 15 2008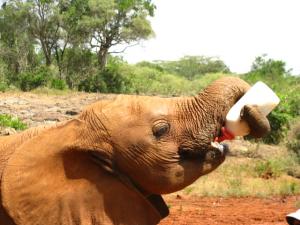 I left Uganda in 1973 and this is my first trip to Kenya in 21 years. I will be also going to Uganda for the first time. I work with CUSO-VSO and will be telling my story as well as the story of volunteers in the field from all over the world. Join me ...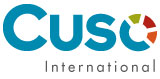 About Cuso International
Click here to see the full author's profile
Recent Episodes
Catherine Madden is in Rwanda near Kibuye as an education capacity builder- Podcast #309
Mauro Joao is leaving to work with a youth employment centre in Peru in 2013
Debo returned in 2012 and served in Burkina Faso in Government Health
Gregory Bruce served in Nigeria from 1982-1984 as a Teacher
Helen Schneiderman was interviewed in Vancouver. She served in Jamaica 2011-2012 in Access to Justice.
Sedigheh Minachi served in Nigeria 2012
Jim Tellenbach served in Fiji 2003-2004 in Secure Livelihoods
Cuso International Alumni meet in Nanaimo to share stories- Botswana and Trindad / Tobago and Vanuatu from the 1960's to 1980's
Cuso International Alumni meet in Nanaimo to share stories- Botswana and Trindad / Tobago and Vanuatu from the 1960's to 1980's
Wayne Robertson speaks at launch of Diaspora Voices stories