Cuso International West
Your Passport to Global Citizenship
Category:
Non-Profit
Cuso International
Oct 11 2009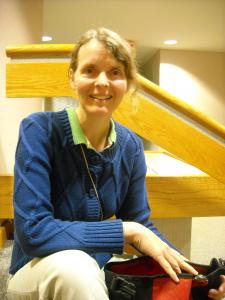 Margo was at McGill University in the arts building when she saw a poster for CUSO. She had studied Theatre and Children's Theatre. She was assigned to a boys boarding school called the Government Science College.
60 Canadians were sent at the same ti...
Cuso International
Sep 30 2009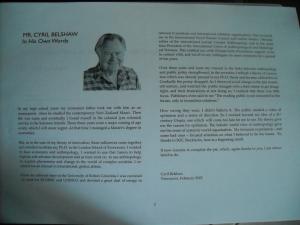 "Choosing our Destiny- Creating the Utopian World in the 21st Century" by Cyril Belshaw.
Dr. Belshaw continues to think of the world and the challenges we face with some very interesting ideas for solutions.
Thanks Dr. Belshaw for this interesting in...
Cuso International
Sep 30 2009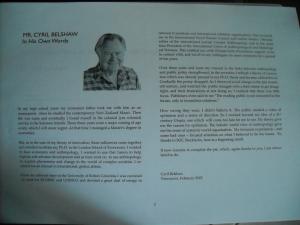 From Ian Smillie's book - The Land of Lost Content
"CUSO's involvement with the Kampuchean refugees began almost by accident, as had its involvement in Thailand during the 1960's: as in other countries, too, CUSO's work in the 'Land of Smiles' origina...
Cuso International
Sep 27 2009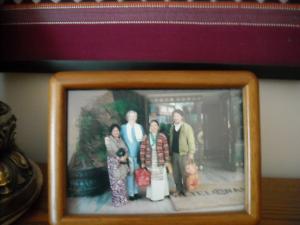 When Pat Philips left to serve in family planning in India she had already worked one year in the North and two years in Africa. He long connection to international development continued for many years with CIDA, CARE and Unitarian services committee.
...
Cuso International
Sep 27 2009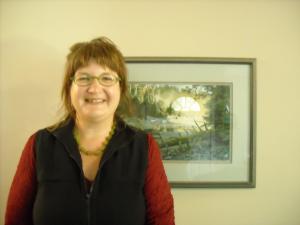 Assigned to two unique projects in Fort Portal, Uganda. Darlene worked for the Ruwenzori Forum for Peace and Justice and jeans with the Toro botanical gardens .
A couple doing an amazing job. Welcome home.
Volunteer for a better world! Join CUSO-VSO,...
Cuso International
Sep 19 2009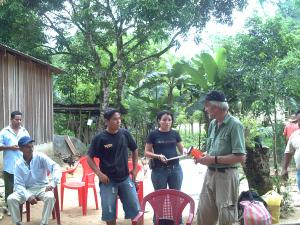 Bob Sutton left Saskatchewan 2 years ago and is serving in Honduras. I know that he loves the people, forests, food, language and so much more. Bob is working on the model forest program.
Listen to him tell us about his work in Honduras.
Volunteer f...
Cuso International
Sep 19 2009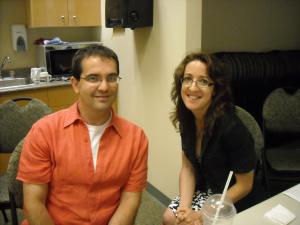 When I met Greg Spira he was a consultant working with NGO's in communications and public consultation in B.C. Canada. They applied February and in 8 months they are ready to leave. I wish them well in their work with HIV/AIDS.
Volunteer for a better ...
Cuso International
Sep 18 2009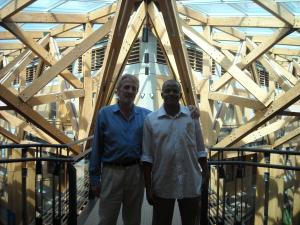 Bob Sutton is a forester and instructor from Marcelin Saskatchewan. He has served in Honduras for 2 years in the model forest program.
Bob talks with Dieudonne Alemagi, PhD, Postdoctoral Research Fellow, Faculty of Forestry, UBC about model forests an...
Cuso International
Sep 16 2009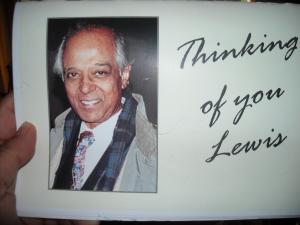 Lewis Perinbam was the first ED of CUSO and went on to serve for 22 years with CIDA and so much more.
Lewis Perinbam was "Canada's gift to International Development"
Lewis Perinbam, who was born in Malaysia in 1925 and educated in Scotland, immigrate...
Cuso International
Sep 16 2009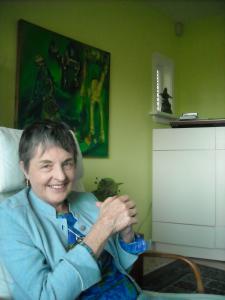 Nancy Garrett was recruited in 1967 from New York where she had completed her training at Columbia to become a nurse. She went to York University for her orientation and headed out with others such as Vicki Henry, Janet Harold and Carol Gagnion to name...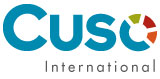 About Cuso International
Click here to see the full author's profile
Recent Episodes
Catherine Madden is in Rwanda near Kibuye as an education capacity builder- Podcast #309
Mauro Joao is leaving to work with a youth employment centre in Peru in 2013
Debo returned in 2012 and served in Burkina Faso in Government Health
Gregory Bruce served in Nigeria from 1982-1984 as a Teacher
Helen Schneiderman was interviewed in Vancouver. She served in Jamaica 2011-2012 in Access to Justice.
Sedigheh Minachi served in Nigeria 2012
Jim Tellenbach served in Fiji 2003-2004 in Secure Livelihoods
Cuso International Alumni meet in Nanaimo to share stories- Botswana and Trindad / Tobago and Vanuatu from the 1960's to 1980's
Cuso International Alumni meet in Nanaimo to share stories- Botswana and Trindad / Tobago and Vanuatu from the 1960's to 1980's
Wayne Robertson speaks at launch of Diaspora Voices stories