Your Passport to Global Citizenship
Kigali Rwanda-PERSONS WITH PSYCHOSOCIAL DISABILITIES - Umeeda reporting Podcast #307
Cuso International
Sep 21 2011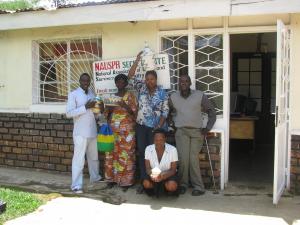 I am in Kigali Rwanda working as a fundraising advisor to 8 disability groups. I met Sam Badege and others that are members of NOUSPR is Kigali. They have a small social enterprise organization that makes and sells handicrafts to support their work. Please contact [email protected] if you wish to buy some of these crafts.
NOUSPR is comprised of a board of experts, who were elected by the people with psychosocial disabilities to represent their interests they are well informed and aware of their social needs.The leaders of NOUSPR are also well versed with the Rwandan culture, the bad history of human rights abuse and how people with the minority in general have been deprived of their human rights, in their own society. This experience has made the team raise the organization from mere dreams to, now with the membership of over 270. The spirit of volunteerism, with devotion and self sacrifice is currently shared by many among the members, caregivers and friends have been inspired by this spirit as well and have embraced it in their daily lives.The team also has a long history in the disability movement it has been registering successes in challenging and changing the Rwandan tradition of marginalizing people with psychosocial disabilities and in fighting stigma and discrimination. Many suffered after the 1994 genocide and are trying hard to recover.
Volunteer for a better world! Join CUSO-VSO, share skills and volunteer in 43 countries in Africa, Asia, the Pacific, Latin America and the Caribbean. Volunteers, donate, share skills.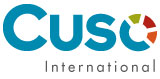 About Cuso International
Click here to see the full author's profile
Recent Episodes
Catherine Madden is in Rwanda near Kibuye as an education capacity builder- Podcast #309
Mauro Joao is leaving to work with a youth employment centre in Peru in 2013
Debo returned in 2012 and served in Burkina Faso in Government Health
Gregory Bruce served in Nigeria from 1982-1984 as a Teacher
Helen Schneiderman was interviewed in Vancouver. She served in Jamaica 2011-2012 in Access to Justice.
Sedigheh Minachi served in Nigeria 2012
Jim Tellenbach served in Fiji 2003-2004 in Secure Livelihoods
Cuso International Alumni meet in Nanaimo to share stories- Botswana and Trindad / Tobago and Vanuatu from the 1960's to 1980's
Cuso International Alumni meet in Nanaimo to share stories- Botswana and Trindad / Tobago and Vanuatu from the 1960's to 1980's
Wayne Robertson speaks at launch of Diaspora Voices stories