Your Passport to Global Citizenship
Tony Pargeter served in Zambia in 1970-1972 -Podcast #269
Cuso International
Jun 22 2011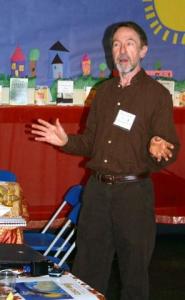 Tony Pargeter served as History and English teacher at the Mwinilunga Secondary School, Zambia from 1970-1972. As a volunteer, he is grateful to fellow volunteers who hosted most of his travels.
This podcast was recorded during CUSO-VSO's 50th Anniversary Kick-off celebrations in Victoria, BC. CUSO-VSO is proud to honor 15,000 volunteers and 35 million service hours in over 40 countries. The views expressed in these podcasts do not necessarily reflect the views of CUSO-VSO or its supporters. At CUSO-VSO, we believe we are changing the world, one volunteer at a time.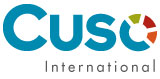 About Cuso International
Click here to see the full author's profile
Recent Episodes
Catherine Madden is in Rwanda near Kibuye as an education capacity builder- Podcast #309
Mauro Joao is leaving to work with a youth employment centre in Peru in 2013
Debo returned in 2012 and served in Burkina Faso in Government Health
Gregory Bruce served in Nigeria from 1982-1984 as a Teacher
Helen Schneiderman was interviewed in Vancouver. She served in Jamaica 2011-2012 in Access to Justice.
Sedigheh Minachi served in Nigeria 2012
Jim Tellenbach served in Fiji 2003-2004 in Secure Livelihoods
Cuso International Alumni meet in Nanaimo to share stories- Botswana and Trindad / Tobago and Vanuatu from the 1960's to 1980's
Cuso International Alumni meet in Nanaimo to share stories- Botswana and Trindad / Tobago and Vanuatu from the 1960's to 1980's
Wayne Robertson speaks at launch of Diaspora Voices stories