Your Passport to Global Citizenship
Sine Heitmann is a VSO UK volunteer serving in Zanzibar, Tanzania- Podcast # 241
Cuso International
Jan 30 2011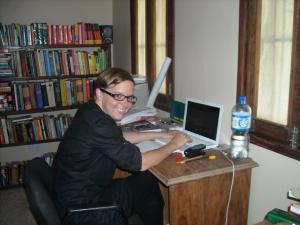 Sine came to VSO with a Masters in Tourism. She had lectured at several Universities in the UK. She came to Jambiani Tourism Training Institute which is operated by a Canadian NGO called Hands Across Borders in September and is contributing to the train the trainer program that will help JTTI become more self sustaining.
I enjoyed meeting her and thank her so much for her contribution.
Volunteer for a better world! Join CUSO-VSO, share skills and volunteer in 43 countries in Africa, Asia, the Pacific, Latin America and the Caribbean. Volunteers, donate, share skills.
www.cuso-vso.org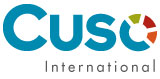 About Cuso International
Click here to see the full author's profile
Recent Episodes
Catherine Madden is in Rwanda near Kibuye as an education capacity builder- Podcast #309
Mauro Joao is leaving to work with a youth employment centre in Peru in 2013
Debo returned in 2012 and served in Burkina Faso in Government Health
Gregory Bruce served in Nigeria from 1982-1984 as a Teacher
Helen Schneiderman was interviewed in Vancouver. She served in Jamaica 2011-2012 in Access to Justice.
Sedigheh Minachi served in Nigeria 2012
Jim Tellenbach served in Fiji 2003-2004 in Secure Livelihoods
Cuso International Alumni meet in Nanaimo to share stories- Botswana and Trindad / Tobago and Vanuatu from the 1960's to 1980's
Cuso International Alumni meet in Nanaimo to share stories- Botswana and Trindad / Tobago and Vanuatu from the 1960's to 1980's
Wayne Robertson speaks at launch of Diaspora Voices stories